What's good?! We at CSNW are starting a new segment which we will bring to you every Wednesday and it will focus on anything relevant to you and to us. Summer is here and we're all kicking back enjoying everything that comes with it, but for this first What's Good Wednesday, I'm going to give you the reasons on why summer sucks.
10.Summer Vacation

Yea I know, it was good while it lasted and a lot of memories were made here. But Shit, let's face it, we all spent our high school years bullshitting in class and wishing that summer would just come around so we could do all the things that we daydreamed about in class. Then when summer actually got here, what did you do? Lay around the house complaining about all the shit you COULD be doing, but are actually to lazy to do. Instead, we ended up sleeping through half the day, getting bothered by our parents who tell us to get off the couch, and wishing you had a job so you didn't have to beg your parents for money. Pass.
9. 4th of July


Don't get me wrong on this one. We all LOVE to eat of the barbecue and drink beer until we're in the ICU, but some parts of the day that's supposed to celebrate our Independence Day are just wack. Fireworks were always chill when we were little kids but after being turnt the whole day, the last thing you'll need is loud noises and bright lights. At least you'll have burgers and hot dogs the next morning when you're hungover
8. The Heat

No, I'm not talking about the team that won a championship on a short and condensed season, but I can tell you that I hate it equally. Besides the good things that come from being ridiculously hot outside (i.e. Ladies wearing less), there really isn't much good that comes from it being so hot outside. If I wanted to get the back of my neck toasted like some Wonder Bread, it better be for a good reason, like trying to check out all the sorority events out at the beach.
7. Summer School


There were those who did work all year, and did nothing all summer. Then there were those who did nothing all year, and had the privilege to go to summer school. Getting to listen to the least qualified teacher in your school talk about how to extract themes from Shakespeare is no fun. If you really had to take summer school then you probably would be taking the Casey Veggies route anyway, a.k.a Sleeping In Class.
6. Sun Burn


I'm personally not really affected by this one, but shit, I see all those pale chicks at the beach and I kinda feel for them. Looking like you were rolling around in tomatoes all day is not that great, and the feeling that comes with it isn't that good either. If you really got to be out in the sun all day, at least be smart about it. 60% of the time, you'll get burnt in this summer heat. 100% of the time, I'll be laughing at you.
5. Gas Prices


If you're going on a road trip this summer, then I hope you have racks. These days you can't even back outta the driveway on $20 worth of gas. Yea, yea, the prices have been slowly going down, but it's only July so I bet that won't last.
4. Crowded Beaches


Yea, that girl over there does look fine in that two piece, but it doesn't really matter when some middle age, moderately obese male in a speedo is standing in the way of your view. If it's hot, best believe everyone is heading to the beach, especially out here in Cali. Expect to see cute girls everywhere? Maybe. But the chances of you seeing something that you shouldn't have and you can't erase from you brain? Definite. At least you won't be able to move around so much and get sand in your shorts.
3. Getting That Beach Body
Everyone says that their gonna get that beach body as soon as spring comes around, but how many of us actually do it? You spend all that time and money on eating heatlhy, drinking protein shakes, counting calories just to say fuck it heading into the Fall. I say use summer as a way to prepare for all the shit you're gonna be eating during the holidays and treat every meal like a competition. Who knows, you might be eating hot dogs at Coney Island next July 4th.
2. Extra Traffic


With all the random shit going on during summer, there is pretty much extra traffic everywhere we go. If L.A. traffic wasn't already bad, have fun sitting in the car for an extra hour in your busted whip with no AC. With all those extra shitty drivers on the freeway, you're more likely to get rear ended, or vice versa by someone who probably doesn't have insurance (out here in Cali at least). The traffic out here in Cali alone makes me want to stay inside all day and do nothing.
1. Your Summer Fling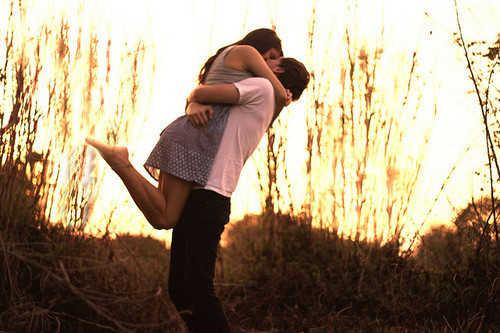 Yup, that thing that lasted all summer and was always something good…until the guy or girl snaps out of their summer love mood and start acting like the biggest mistake. Everything was smooth at first and you only had to hit her up on occasion to see what's good, but before you know it some chick starts hitting you up non-stop about "Why did you stop calling?!," and she's at your dorm room waiting for you to get back from class. Was hitting it really worth it? Ehhh ok maybe.