What's Good!? We're back at it again this week to discuss the versatility that some artists in Hip Hop have today. It takes a lot of skill to be a rapper or to be a producer, but to do both sets them above those one-sided artists. From duos that were represented by the MC and the DJ, nowadays, the two titles are pretty much merged into one. From Q-Tip to J. Cole, rapper/producers are still out there and making some dope shit. Let me stop talking and get us into this week's What's Good Wednesday.

Q-Tip
No Doubt, Q-Tip has been one of the most influential and talented rapper/producers to ever grace the studio/mic. I don't think I've ever met anyone that puts A Tribe Called Quest down sonically and in rhymes. I believe in the recent ATCQ documentary, Q-Tip said that he would vinyl shops for hours just to find the right sample for his tracks. With that, you know that Tip's knowledge of music is demonstrated through his production value and his rhyming skills. To this day, the intro to Excursions gives me chills and the bass line from Buggin' Out is fucking dope. Now that he is signed to G.O.O.D. Music, I can't wait to see what he can do with someone like Kanye working beside him.

J. Cole
You can him Fayettnam's Finest or simply J. Cole, and either way you have one of the illest rapper/producers in the game today. On one of his earlier tracks, I Got It, Cole stated that "99.9%" percent of the time, he would be rapping over his own beats, and that was one thing that set him apart any other rapper coming up at the time. From The Come Up up to Cole World: The Sideline Story Cole has produced beats that have been tailor made to his own style and flow. His versatility as a producer spans from tracks that go hard like "Grown Simba", to more mellow tracks like "In The Morning". At this point in his career, Cole's stock can only go up.

Kanye West
Back in '04, Kanye's name was relatively unknown to the mainstream, only making beats for Hov and the Rocafella team from time to time. However, once Dame Dash gave him a chance to shine, Ye changed the climate of hip hop with one album and his backpack rapper style. Throughout his entire career, Ye hasn't been a stranger to making alterations to his style in rapping in producing. From the backpack rapper style of College Dropout to the more somber 808′s and Heartbreaks, Kanye's versatility as a rapper/producer is what has made him the Hip Hop legend that he is today. Continuing forward with his leadership in G.O.O.D. Music, Kanye definitely isn't slowing down anytime soon, and more dope tracks are to be had in the near future.

Dr. Dre
It can be said that Dre single-handedly defined the common perception of what West Coast hip hop was and is. From his early days in the World Class Wreckin' Cru to NWA and his solo efforts, Dr. Dre has uniquely been making beats that either he, or any of the many West Coast artists such as Snoop, Nate Dogg, Eazy-E, WC, Kurupt, among others have been rapping to for years. On his own, Dre created Aftermath and established a whole new team of artists, most notably Eminem who somewhat became a protege. While Dre has practically been on a hiatus since 2001, his much anticipated Detox is still on it's way anytime soon. While the West Coast style of producing from Dre may be dead, his tracks are/were definitely timeless.

RZA
From the Shaolin Slums, RZA and the rest of Wu-Tang have been the face of the gritty Hip Hop groups to come out of the East Coast. RZA lead the production on the infamous Enter the Wu-Tang (36 Chambers) and led projects from his Wu-Tang brethren like ODB, Method Man, Raekwon, and Ghostface Killah. Even today, RZA still is a beast production wise, working on albums such as Watch The Throne, and Kanye's Beautiful Dark Twisted Fantasy. RZA's recent rapping efforts showed on Childish Gambino's track American Royalty, and he definitely has shown that he doesn't have plans on stopping anytime soon. With him dipping his creativity in the film industry soon, Bobby Digital isn't done just yet.

Pharrell
For a good part of the 2000′s Pharrell was the staple of what a super producer was. With his work in The Neptunes as well as N.E.R.D. Pharrell definitely bored production wise. Pharrell worked with many artists such as Busta Rhymes, Jay-Z and Kanye just to name a few. Pharrell flexed his rhyming skills with In My Mind back in 2006. While it wasn't the most inventive album as far as lyrics and concepts went, it displayed what exactly Pharrell could do and excel at. Even with his BBC clothing line and his affiliation with BAPE, his entrepreneurial work is heavy. Pharrell definitely has slowed down quite a bit since his prime but with work with Tyler The Creator, Kendrick Lamar and many others, he still is making some kind of impact either in the studio or on the mic.

Timbaland
Timbaland has a completely unique sound of his own. He could take the craziest Indian samples and flipped them into something amazing that people were begging more for. It's fair to say that without Timbaland, Aaliyah's (R.I.P) and Missy Elliot's tracks wouldn't have bumped as hard as they have. More recently, Timbaland worked heavy with artists like Keri Hilson, Nelly Furtado and Justin Timberlake for his Shock Value album and Drake on Shock Value II, which were successful. With Shock Value III coming out soon, best believe that Timbaland is going to bring something new to the table as far as his own legacy goes.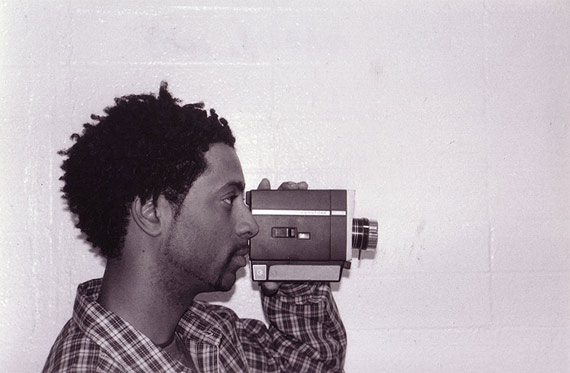 Madlib
To be honest, Madlib holds a special place in my mind mainly because he comes from my hometown of Oxnard, CA. But besides that, Madlib's prowess as a producer/rapper is something that many artists and producers respect. Most notably, Madlib's work with MF Doom has produced some of the most abstract and interesting music and rhymes that Hip Hop has ever seen. While Madlib hasn't hit it as big as many of the other people on this list, his influences on Hip Hop today can definitely be felt. If you're fiending for some new shit from him, be on the lookout for his next project with Talib, Liberation 2, to come out in the near future.

MF Doom
Ok yea, MF Doom was on last week's list, but that says something about him as an artist/producer. From his early days with KMD and to his recent works with Madlib and Dangermouse, let's just say that MF Doom has a varied amount of skills. When he's rhyming, MF Doom has some of the most inventive, abstract raps to ever grace the microphone, and even in the studio, his beats are these eerie, off the wall kind of tracks. In my opinion, Dangerdoom was one of the sickest albums to come out in the past 10 years, but hey, that's just me.

Big K.R.I.T.
With his Southern-influenced style, Big K.R.I.T. brings back a kind of nostalgic value to his rhymes and beats. When on the mic, K.R.I.T. makes it feel as if I'm back in the early days of Outkast and UGK. But production wise, the mix between old blues and soul tracks mixed with his rhymes creates a new feel that many artists don't really bring to the table. While he does focus on sampling a lot, that doesn't take anything away from the originality of himself as an overall artist. In many ways, K.R.I.T. is somewhat defining a new generation of Southern rappers, somewhat along the lines of someone like Jay Electronica.

Mannie Fresh
Cash Money, two words that define my music tastes in middle school and high school. With smooth flows and dope production, Mannie Fresh carried a kind of one of kind style that someone like Timbaland had. He was the maestro behind artists like Birdman, Lil Wayne, and Juvenile for many years and pretty set precedence for their success with his beats alone. While Mannie Fresh hasn't been working on too much these past years, he does dabble in a little bit from time to time. No doubt, when Still Fly comes on the radio or whatever, I'm still rocking with it.